Surviving the Zombie Apocalypse - Water Conservation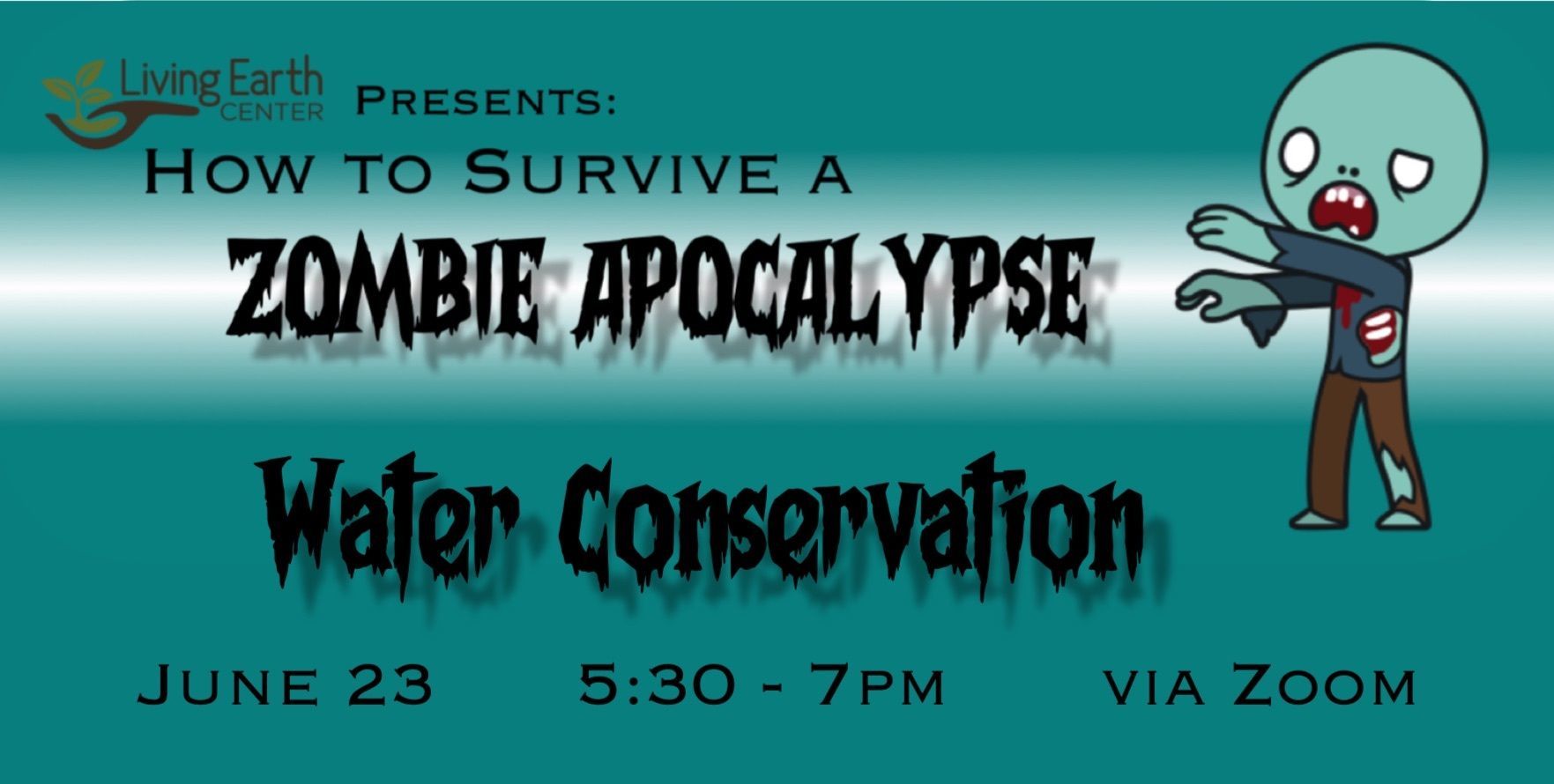 After the wandering zombie hoards destroy our cities, we will no longer be able to simply turn on the tap, where are we going to find our water supply?
Being able to conserve water is a skill we can use today, as well as in a post-apocalyptic zombie wasteland.
In this class we will learn about harvesting rainwater and recycling greywater, as well as other water conservation tips.
Class taught by: Lauren and Eric Saline from https://www.wildmadedesign.com/
Classes are offered on our new tiered pay scale:
Benefactor: $45
Sustainer: $22
Base: $15
Student/Reduced: $7
Free: $0
Register via eventbrite:
https://www.eventbrite.com/e/surviving-the-zombie-apocalypse-water-conservation-tickets-159535084733