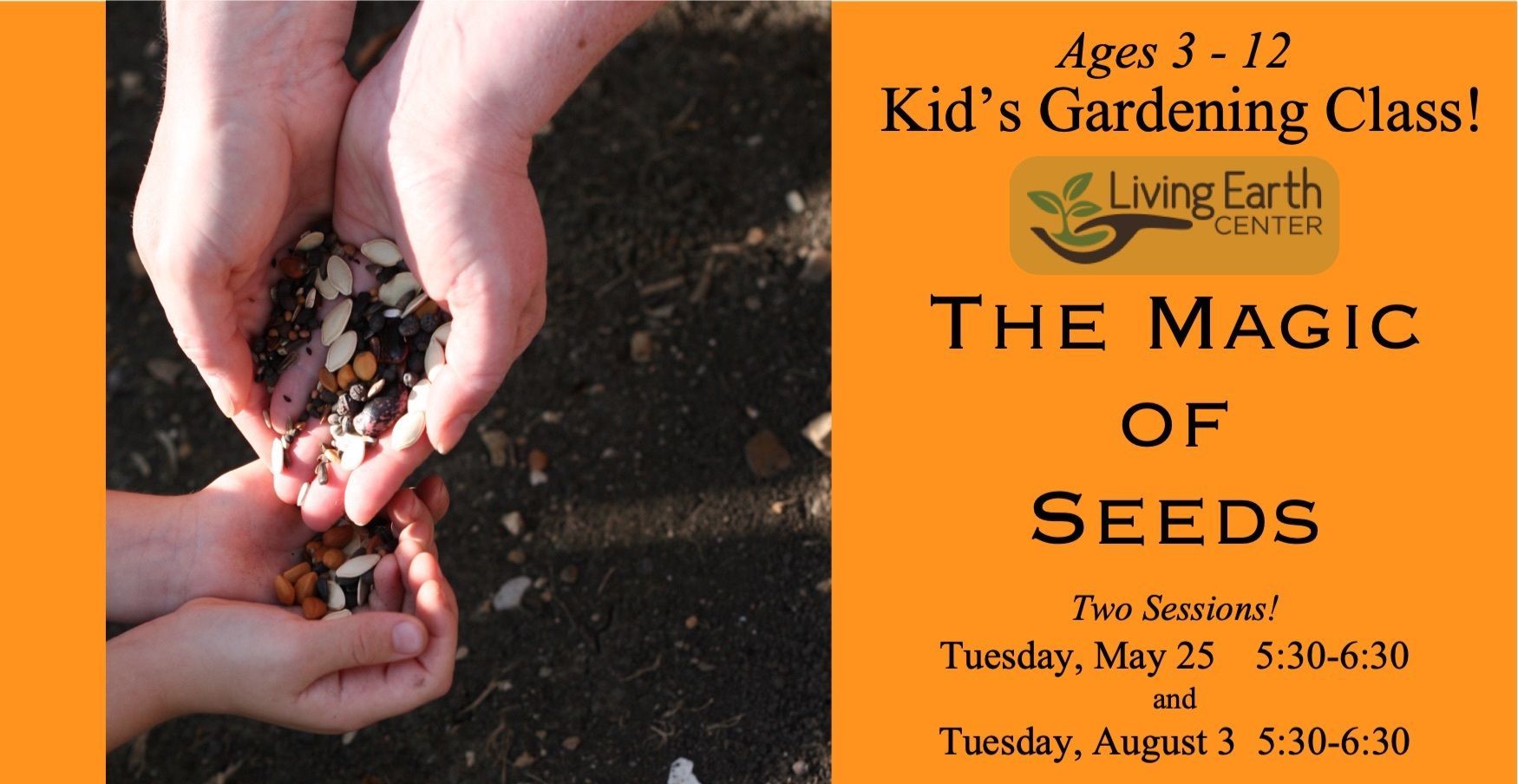 Join Living Earth Center and veteran kid's gardening teacher Ms Lynn and explore the magic of seeds!
We'll use magnifying glasses to examine seeds up close and make a seed collage.
Kids will plant magic beans and sunflower seeds and then come back to the garden in August to see how they have grown. There may be beans growing to eat and take home!
Children 5 and under must be accompanied by an adult
This is a two-session class, May 25th 5:30-6:30 and August 3rd 5:30-6:30
Classes are offered on our new tiered pay scale:
Benefactor: $45
Sustainer: $22
Base: $15
Reduced: $7
Free: $0
Register via Eventbrite: https://www.eventbrite.com/e/the-magic-of-seeds-tickets-153389621487