Creating Common Ground - Sacred Sites and Speechless Films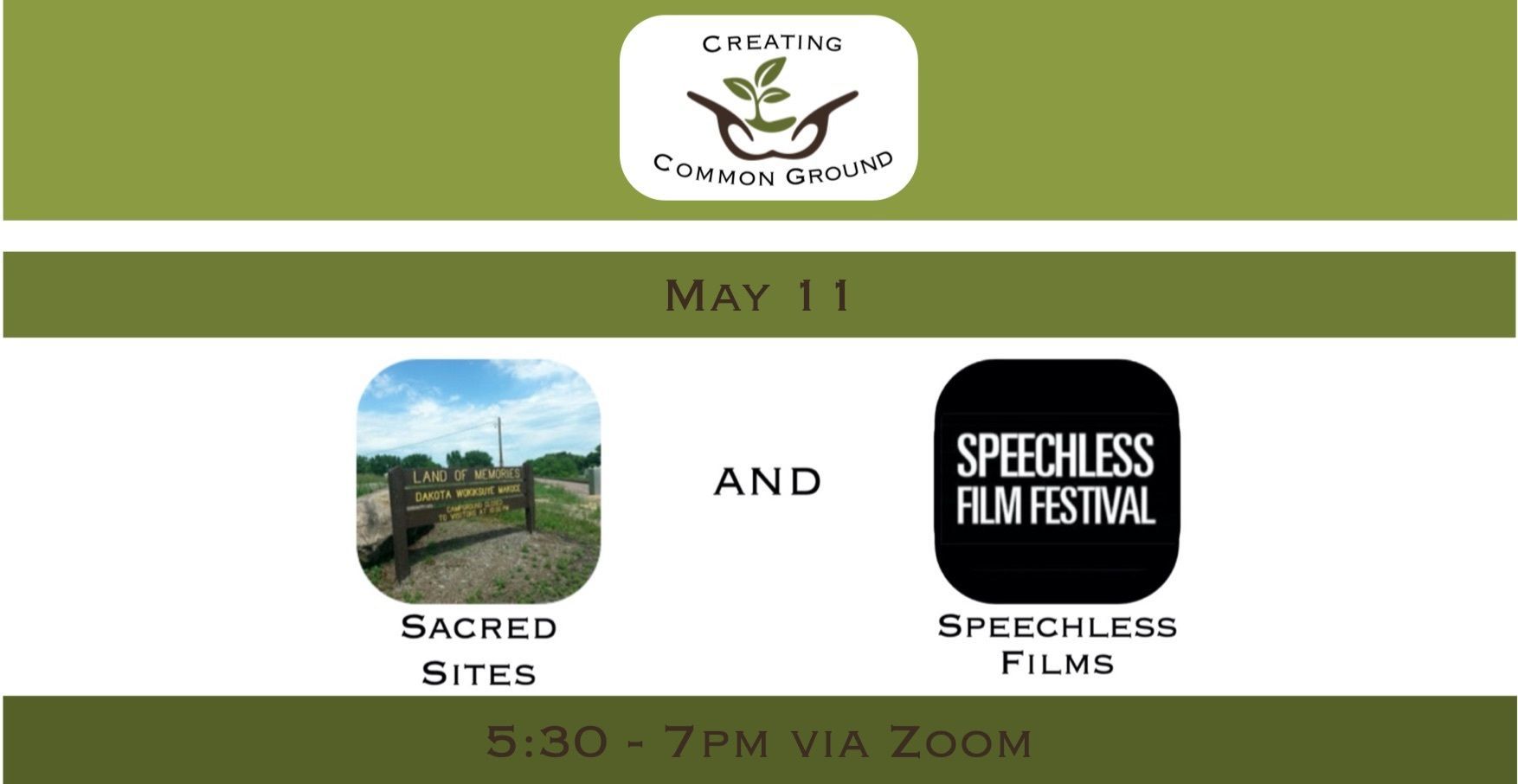 Join us for our first Common Ground Conversation!
Sacred Sites and Speechless Films
At our Common Ground Series, we take two seemingly unrelated topics, learn about them from local community experts, and then work together to find the common ground that connects them.
The series is an attempt to not only highlight the cultural richness that exists within the Greater Mankato Area but also delve into the interconnection between seemingly different unrelated circles and communities.
Sacred Sites:
Indigenous people lived for thousands of years on turtle island what we call North America today. Sacred sites exist all around the Mahkato area and I'll be discussing a few that are within city limits and some that are around the area.
Presented by Megan Schnitker, Executive Director of Mahkato Revitalization Project, Vice President of Mahkato Wačipi, and owner of Lakota Made.
Speechless Films:
Speechless Films celebrate the art of visual storytelling and have been a part of the history of film since the beginning of cinema. Examples of speechless film from early cinema
as well as contemporary will be explored as we consider the aesthetics of visual story telling.
Presented by Professor William Bukowski, MFA, (retired) Art Professor from Bethany Lutheran College and Content judge for the Speechless Film Festival for 7 years.
This event is FREE to attend, thanks in part to a grant from the Prairie Lakes Regional Arts Council.
Please register through Eventbrite.
https://www.eventbrite.com/e/creating-common-ground-sacred-sites-and-speechless-films-tickets-153549612023