Virtual Winter Solstice Celebration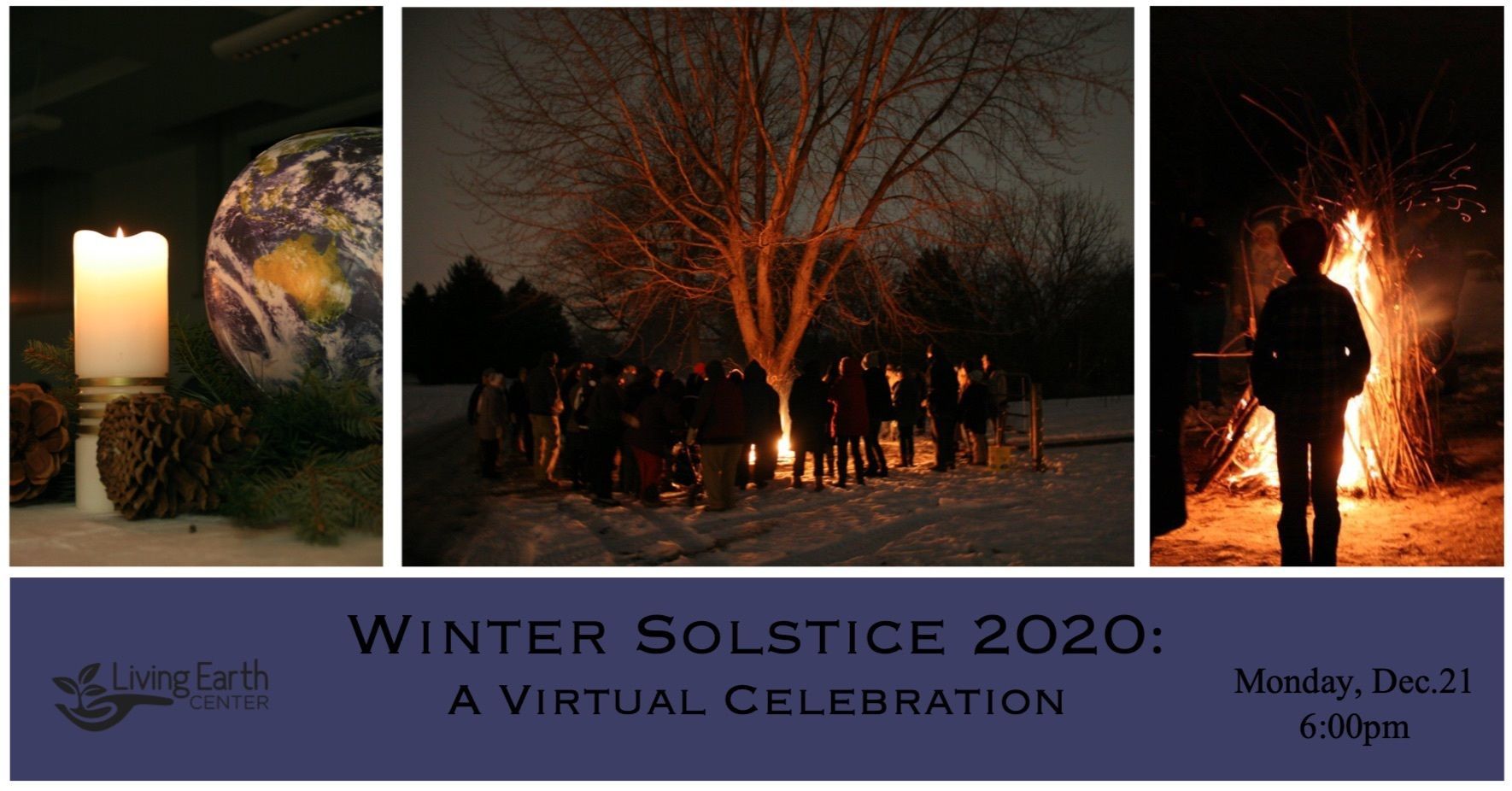 Living Earth Center invites you to join us as we honor the beauty in the stillness and the darkness and ready ourselves to welcome back the light.
We have incorporated elements of our traditional in-person Winter Solstice Celebration into this virtual gathering...
The evening will begin with a short history of Solstice presented by DNR Naturalist Scott Kudelka.
We will then have our traditional winter poetry share, led off with a poem by Mankato-based poet Esther Marcella Hoffman, please bring your favorite poem or story to share.
Then a musical interlude, by a local musician, will transition us into our traditional Winter Solstice Ritual and lighting of the candles.
The program will end with a virtual bonfire where we ask you to light a candle, or have a fire outside, in celebration of the seasonal return of the light.
Event is free, but donations are gratefully accepted.
Preregistration trough Eventbrite is required.
Zoom meeting will be emailed to participants before event.