Online Class - Minnesota Bison Conservation Herd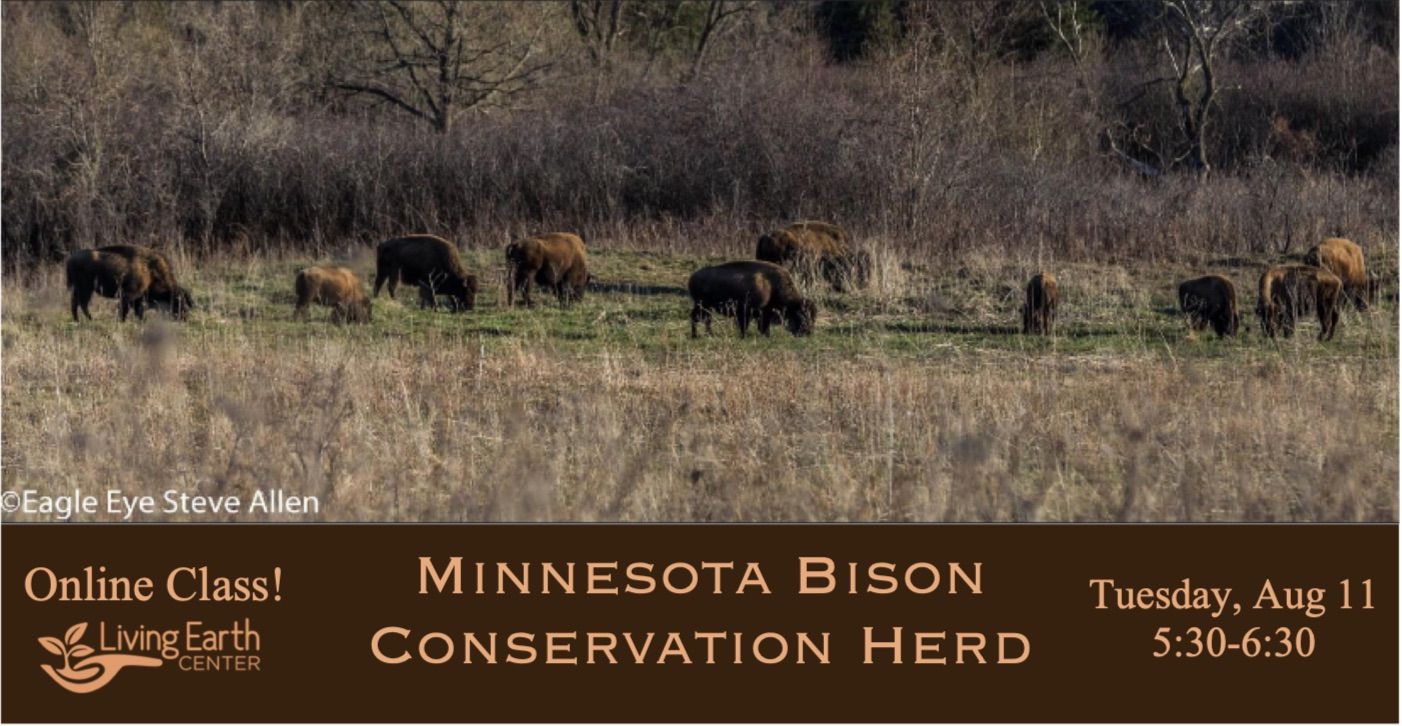 Join LEC and DNR Naturalist Scott Kudelka to learn more about the bison herd at Minneopa State Park.
As the largest mammal on the Great Plains, millions of bison once roamed North America and played an integral role in the livelihood of many American Indian tribes. The American bison is an animal built to live in harsh conditions and this is demonstrated through an activity called "Build a Bison." We will also talk about the distribution of bison prior to the arrival of Europeans, the differences between the words "bison" and "buffalo," and the conservation effort to save this American icon.
Online meetup information will be sent to participants before date of class.
Tickets are $7
Scholarships to cover cost of ticket are available, contact livingearthcenter@ssndcp.org for details.