Online Class - Waterfalls of the MN River Valley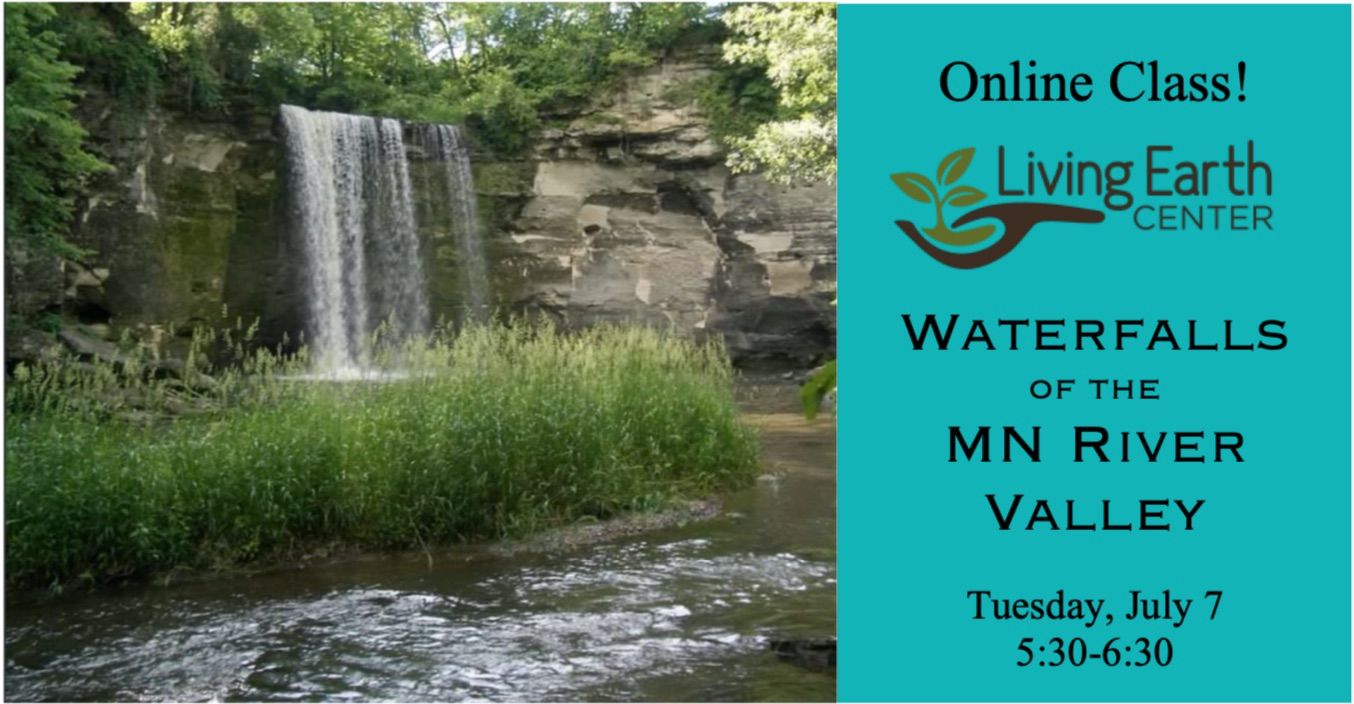 Join the Living Earth Center and DNR Naturalist Scott Kudelka for a virtual tour of the waterfalls of the Minnesota River Valley!
The Minnesota River Basin is blessed with a diverse and amazing selection of waterfalls as rivers and creeks flow off the former upland prairie down into the deep river valley. By taking a journey with photographs we will talk about some of the more famous ones like Ramsey Falls or ones off the beaten path.
Online meetup information will be sent to participants before date of class.
Ticket price: $7
Scholarships to cover cost of ticket are available, contact livingearthcenter@ssndcp.org for details.