Living Earth Community Concert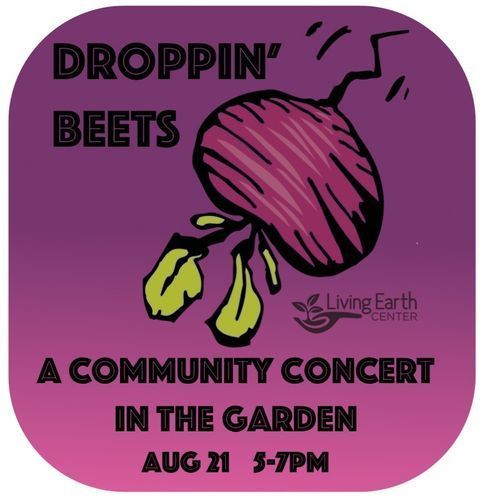 After a thoughtful conversation, the LEC Event Committee has decided to cancel the 2021 Dropping Beets Community Concert.
We did not reach this conclusion lightly, but with the Delta Variant surging and out of concern for the School Sisters' health (since the event is held on their property) we felt the responsible choice was to cancel for this year.
It is our intention to hold the inaugural Dropping Beets Community Concert in 2022.
For now, stay safe and healthy and we look forward to gathering with you next year!
Past Community Picnic Photos