Winter Solstice Celebration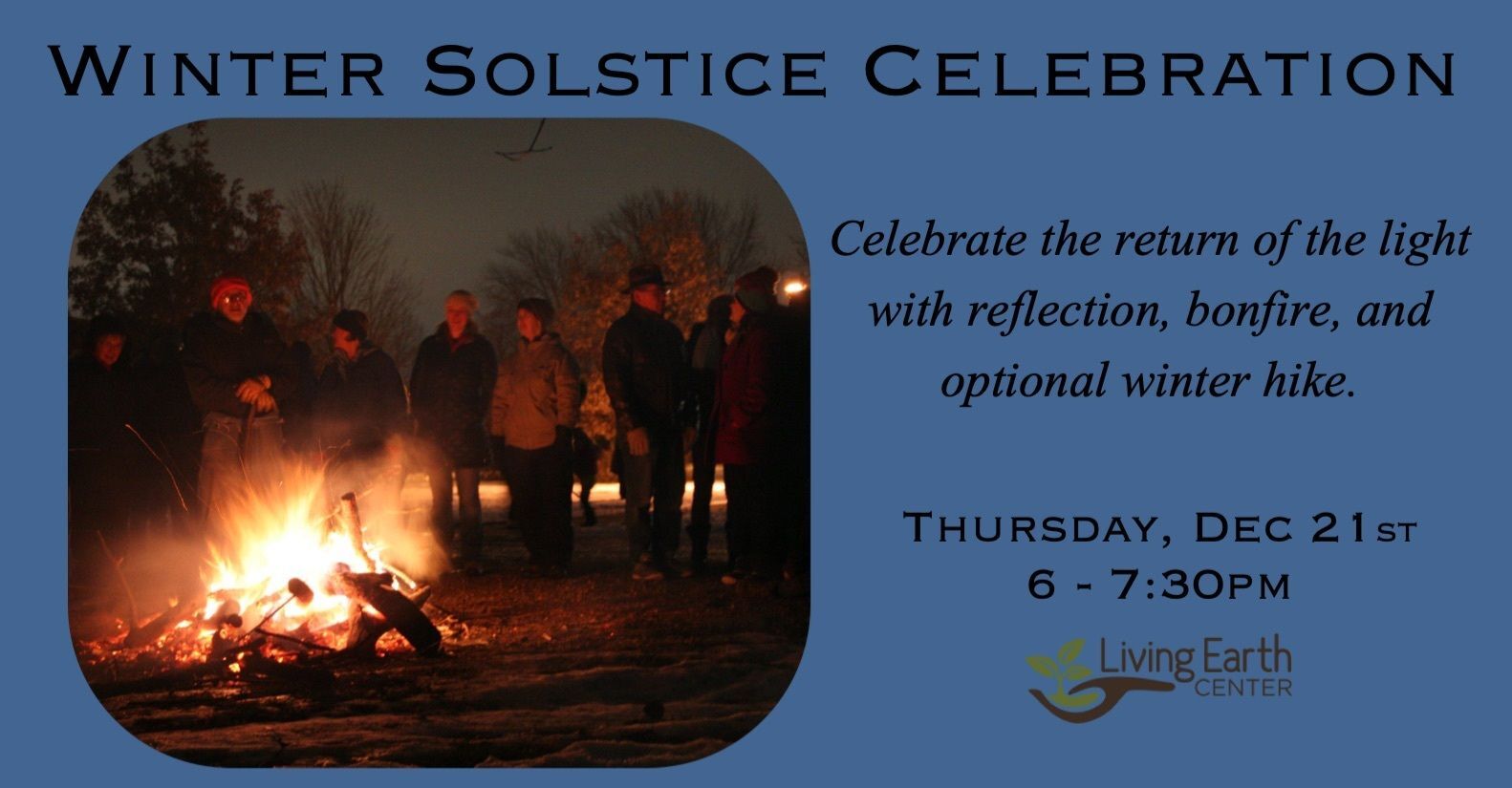 ** Save the Date**
Celebrate the return of the light with your community!
Mark your calendar now and schedule a night of calm and reflection amidst the hustle and bustle of the busy holiday season.
Traditional solstice ritual and reflection, bonfire, and optional winter hike.
Event is free, with free-will donation to LEC encouraged.
If we run into inclement weather event will be moved online.