Creating Common Ground- Free Art and Flower Arranging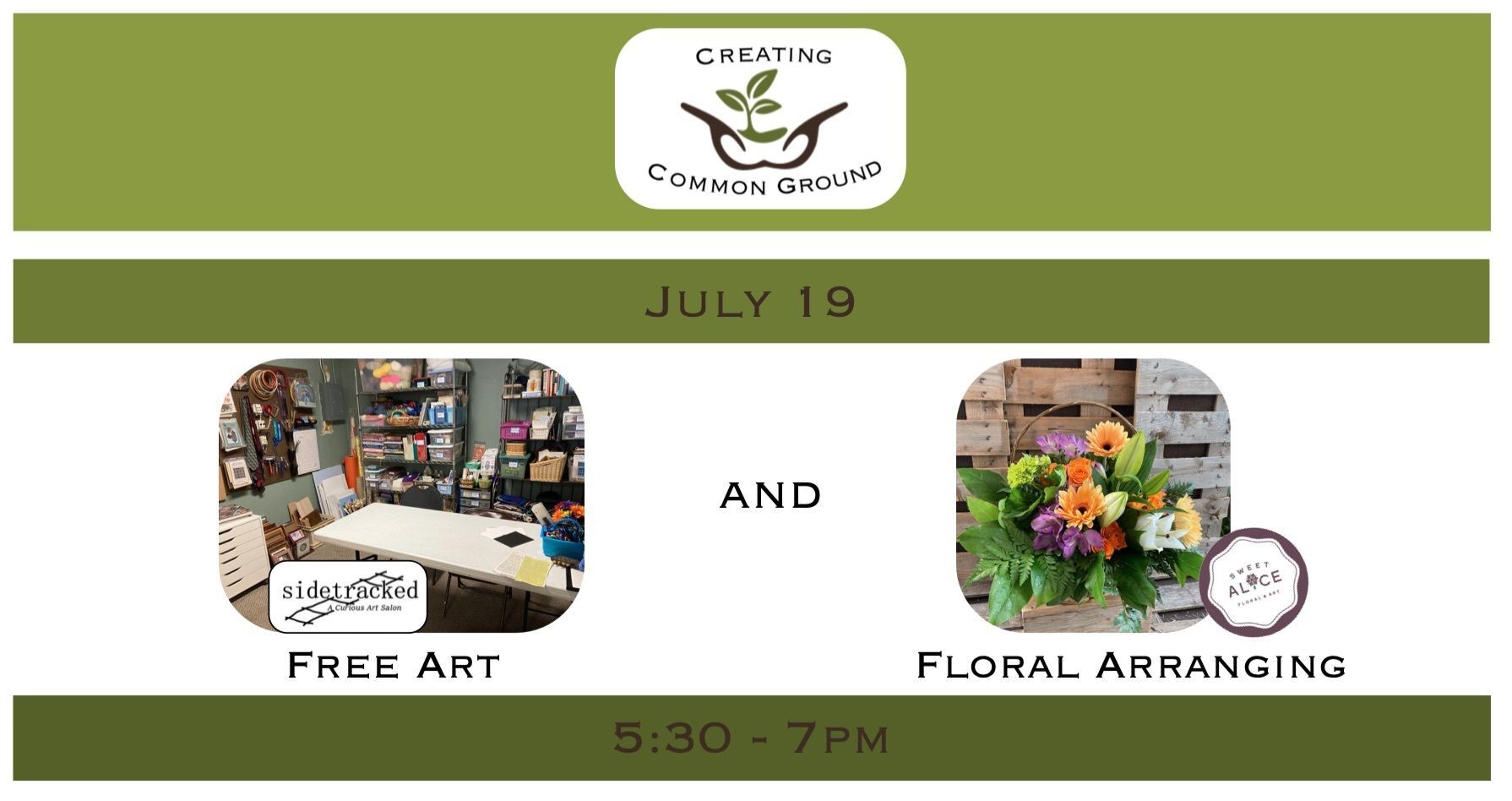 Join us at the Big Red Barn on Tuesday, July 19th from 5:30-7:30pm to create common ground between Free Art and Floral Arranging. Patti Ruskey of Sidetracked and Sara Nett of Sweet Alice Floral will present about their areas of expertise and the crowd will be tasked with finding the common ground between them. This fun interactive program will be held in person for the first time!
This activity is made possible in part by a grant from the Prairie Lake Regional Arts Council with funds appropriated by the Minnesota State Legislator from its general fund.