Eating with the Seasons: Making the Most of Local Foods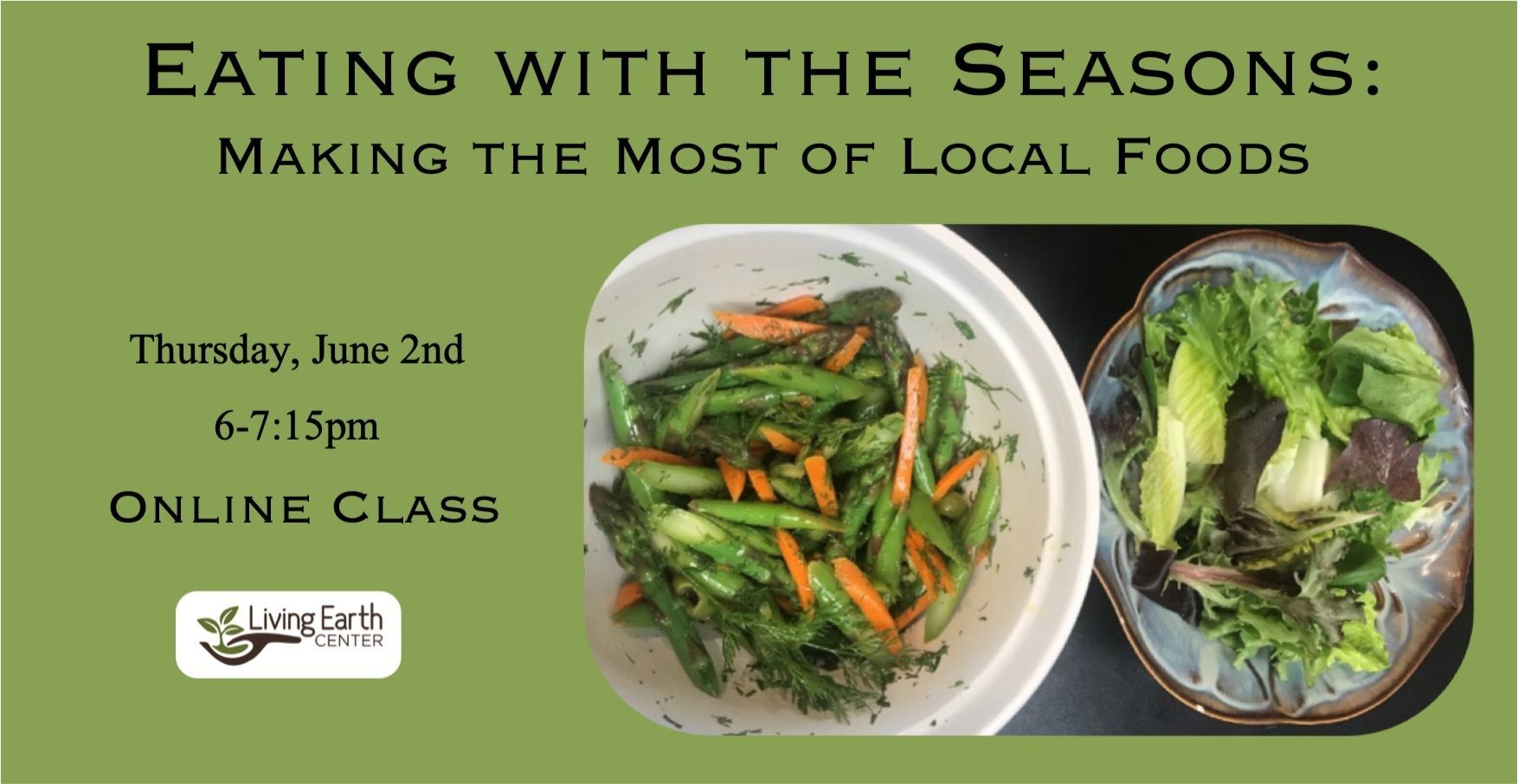 Join Living Earth Center's Gardening Mentor Lynn Rozen to explore the tastes of the season!
Eating fresh local food is an easy way to cut down on both your budget AND your carbon footprint.
Farmer's markets are coming into full swing: now is a great time to eat and store food at its tastiest and most nutritious.
We'll learn when fruits and vegetables are in season and how to easily store them for winter.
This online class is offered on our tiered pricing scale:
Benefactor: $45
Sustainer: $22
Base: $15
Student/Reduced: $7
Free: $0
Register via Eventbrite:
https://www.eventbrite.com/e/eating-with-the-seasons-making-the-most-of-local-foods-tickets-336611412797