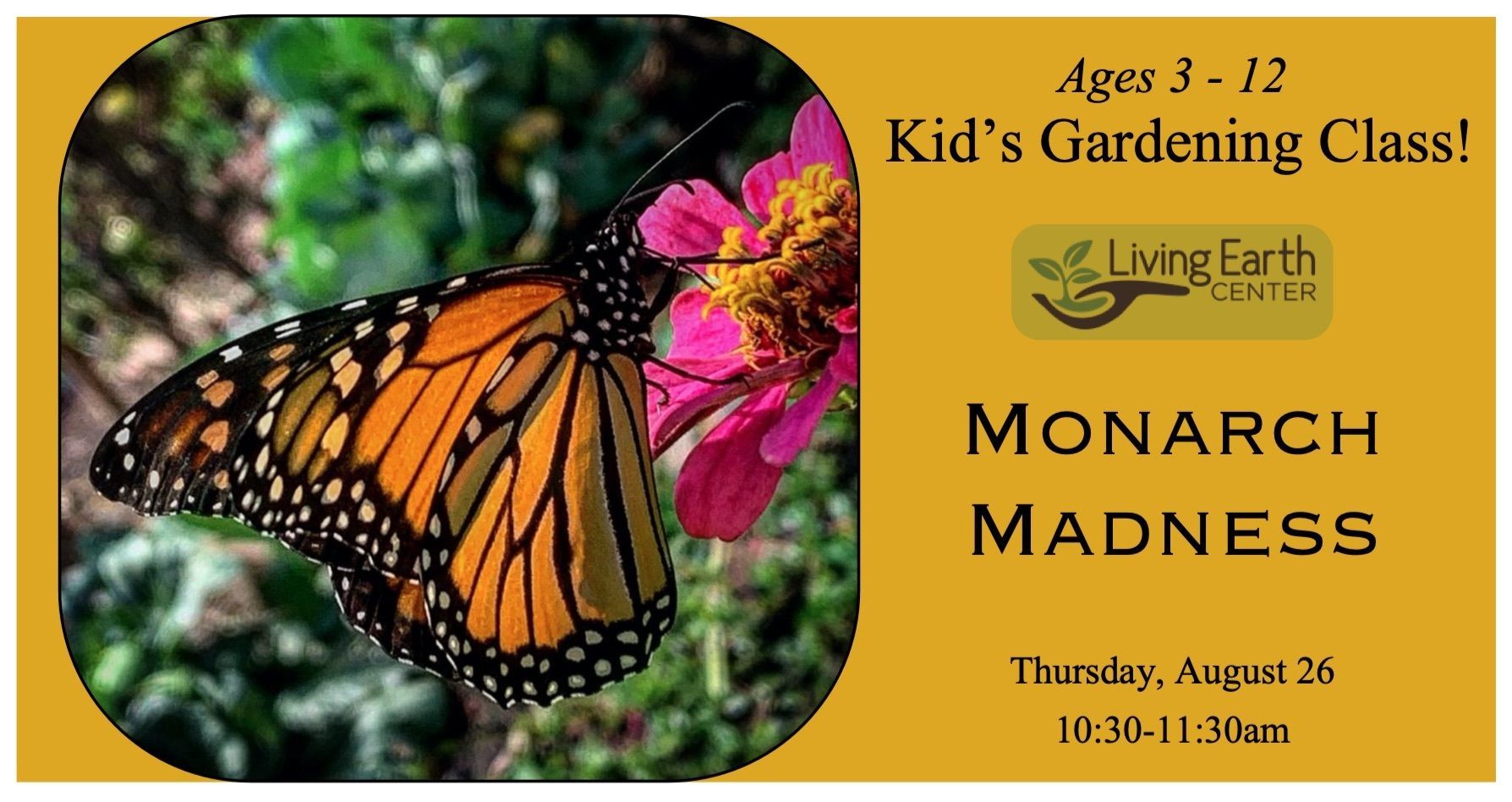 August begins Monarch butterfly migration time.
Join Lynn Rozen for a butterfly walk through the beautiful Living Earth Community Garden!
We'll see how many butterflies we can find and learn about the Monarch's life cycle and the long journey they take very year.
Adults are welcome to join children at no additional cost, children 6 and under must be accompanied by an adult.
If rain, this class will be rescheduled.
Register via eventbrite:
https://www.eventbrite.com/e/monarch-madness-tickets-158519388759
Classes are offered on our new tiered pay scale:
Benefactor: $45
Sustainer: $22
Base: $15
Reduced: $7
Free: $0