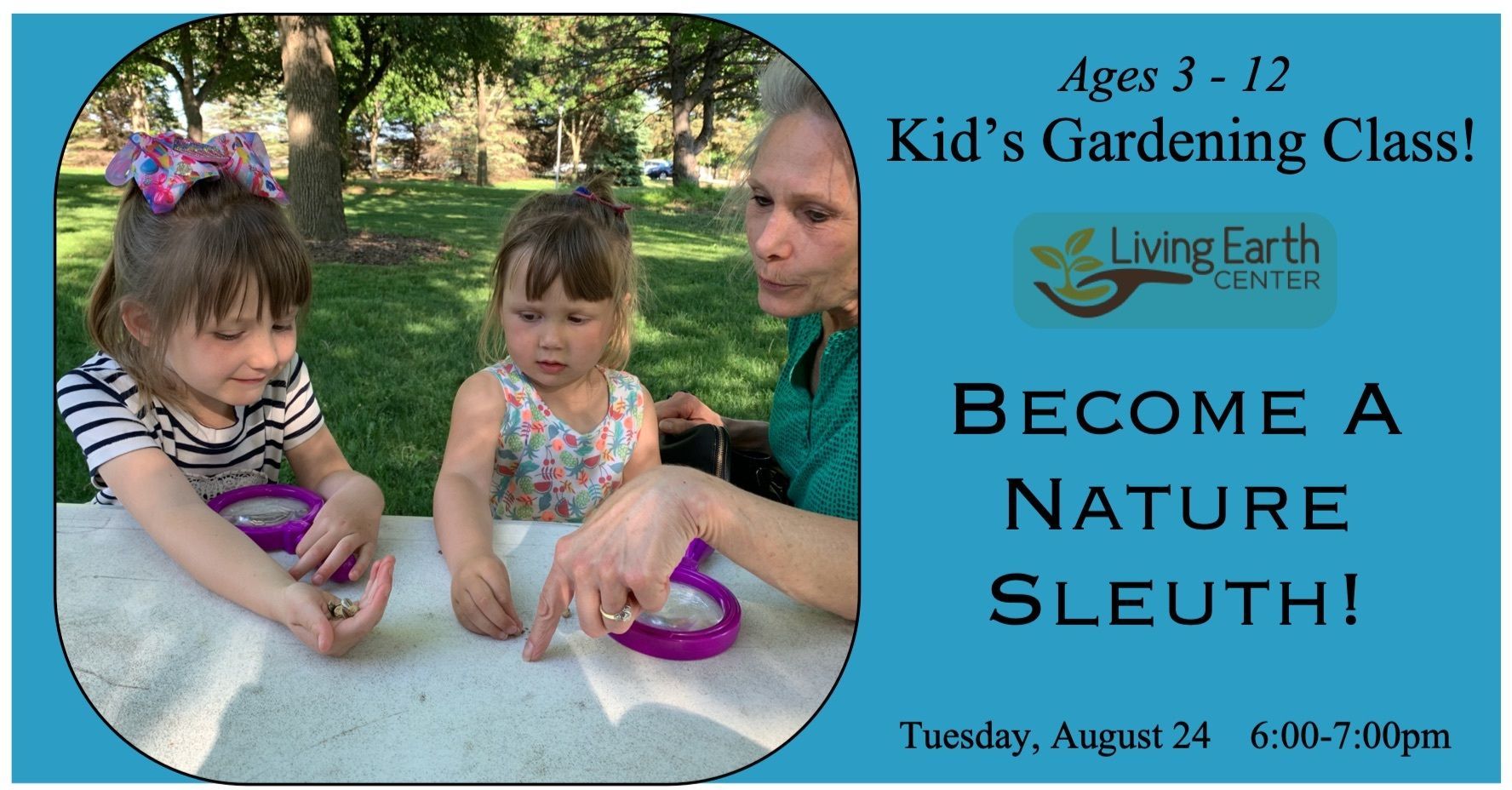 How can you tell where an animal has been?
Critters often leave clues behind, like a snake skin, piece of fur, or a nest. Explore the kid's garden and hunt for animal clues. We'll examine bird's nests and other nature treasures up close.
There will be time to nibble veggies in the kids garden.
Children 5 and under must be accompanied by an adult.
Register via eventbrite...
https://www.eventbrite.com/e/become-a-nature-sleuth-tickets-158518660581
Classes are offered on our new tiered pay scale:
Benefactor: $45
Sustainer: $22
Base: $15
Reduced: $7
Free: $0