How to Survive a Zombie Apocalypse - Gardening 101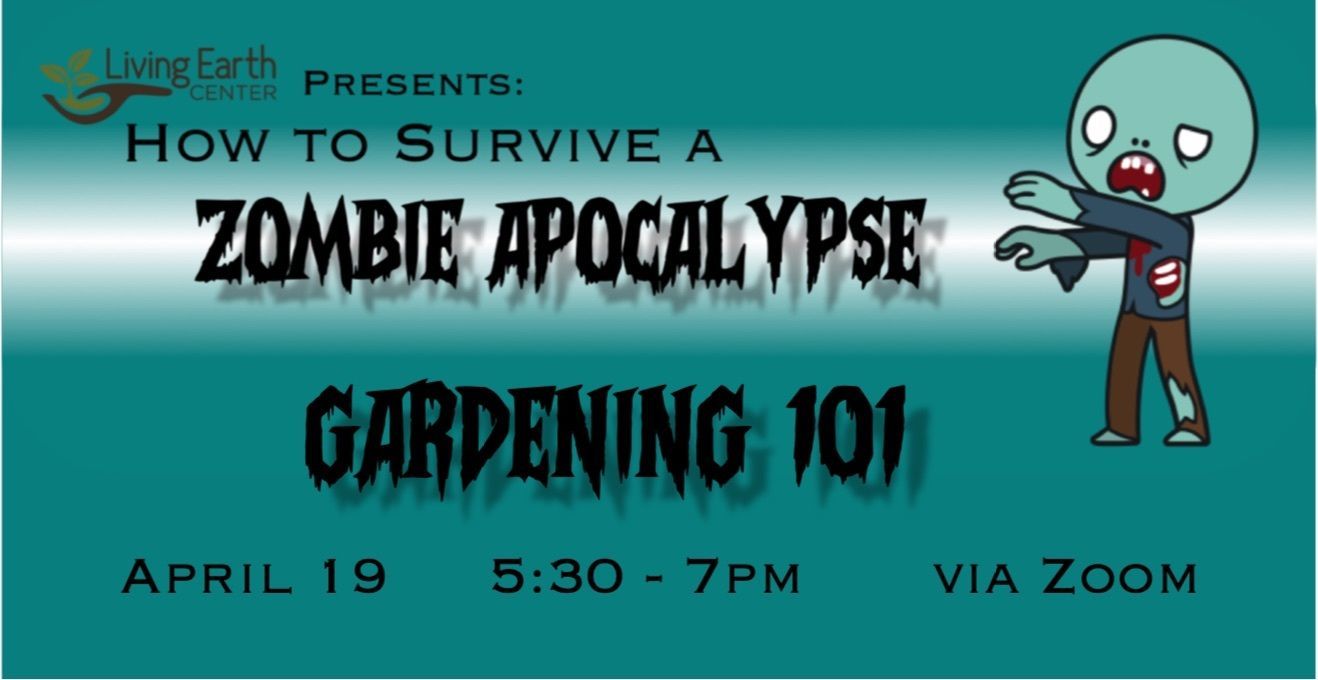 After the wandering zombie hoards destroy all the grocery stores… where will we find our food?
Being able to grow our own food is a skill we can use today, as well as in a post-apocalyptic zombie wasteland.
Whether you have the space for a backyard garden or are considering container gardening, this is the class for you!
Get started with an online class with Lynn, longtime community gardener and Living Earth Center's Garden Mentor.
Learn about prepping your space, basic tools, plant spacing, and easy plants for beginners. Gain confidence to get going with your own garden this summer!
Classes are offered on our new tiered pay scale:
Benefactor: $45
Sustainer: $22
Base: $15
Student/Reduced: $7
Free: $0
Class will be held online over zoom.
Register via Eventbrite.