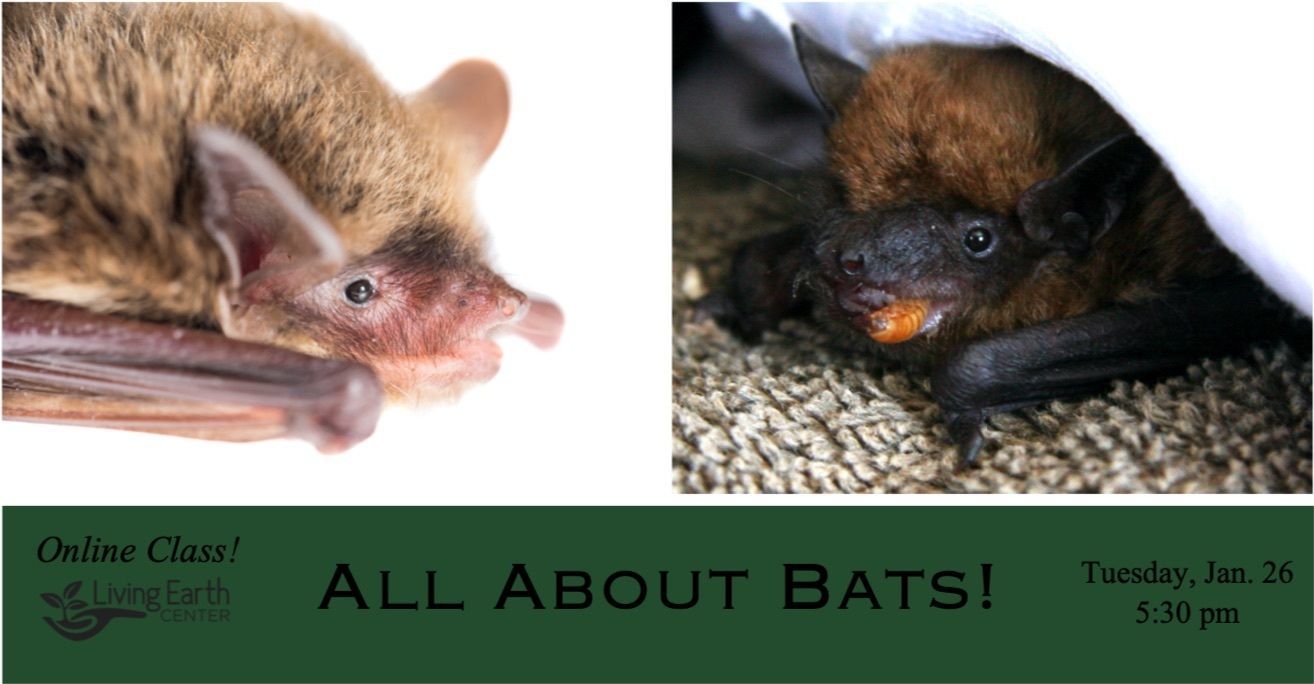 Join Living Earth Center & Nebraska Wildlife Rehab's Executive Director Laura Stastny to learn about bats of the Midwest and beyond.
Often misunderstood, bats are some of the most diverse, interesting, and beneficial animals on the planet.
Come learn where they live, what they eat, and how they contribute to ecosystems across the globe. Gain insight into the threats bats face and what you can do to help these amazing animals!
Laura and Nebraska Wildlife Rehab see over 500 bats in a typical year, Living Earth Center is excited to partner with them to bring you this unique educational opportunity.
Online meetup information will be sent to participants before date of class.
Ticket price: $7
Scholarships to cover cost of ticket are available, contact livingearthcenter@ssndcp.org for details.